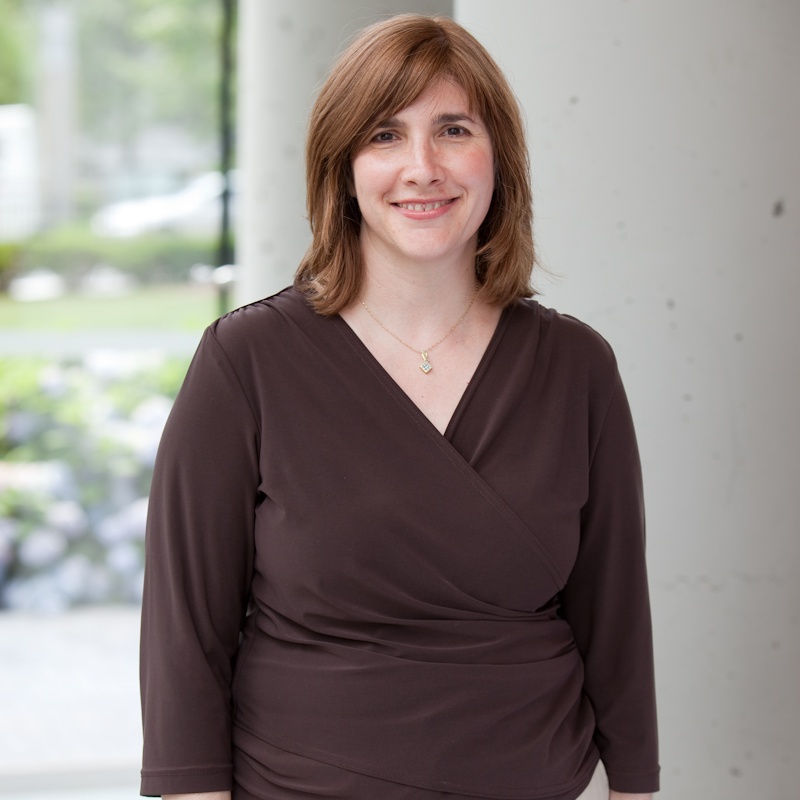 Interview by Zach Grossfeld
With developmental disorders such as autism, a delay in diagnosis of only a few months has a monumental impact on a child's progression. In this interview, Dr. Lisa Shulman discusses what sparked her interest in autism, leading a team that provided services to the children of substance abusers, misconceptions of autism treatment, and the 'Learn The Signs. Act Early.' campaign of the CDC:
All About Kids: What made you want to study autism and be involved with early diagnosis and treatment. What experiences early on in your life may have left an impact that led you into the autism field? 
Dr. Lisa Shulman: I've always been interested in autism. My very first term paper as a young teen was a comparison of the portrayal of schizophrenia in I Never Promised You A Rose Garden by Joanne Greenberg and Dibs In Search Of Self by Virginia Axline. Autism has historically been connected with schizophrenia.
I watched the national interest in autism develop in real time. Following medical school and my Pediatrics residency,  I was going to be a pediatric neurologist. While on an interview for a Pediatric Neurology fellowship, I first heard about the brand new field of developmental pediatrics which seemed more in line with my interests.
I did a rotation in Developmental Pediatrics at the Rose F Kennedy Center in the Bronx and I was hooked. During my fellowship, I saw many people with autism even though it was still considered a rare condition at the time. We diagnosed children much later than we do now. We gave diagnoses to parents who had never heard of autism.
In the early 1990s, I gave a diagnosis of autism to a family who had never heard the term. They said, "Are you saying my child is 'artistic'?" We made cartoon sheets displaying the features of autism. We'd hand this out to the child's family, teachers, and caregivers to explain how these symptoms came together.
Practicing in the Bronx, there is lower socioeconomic, mostly Hispanic and African American demographic. There is less literacy, more language barriers, and people don't hear about autism. They are less informed. The prevalence of autism is not lower in these areas. There is just a lower level of diagnosis and less access to developmental diagnostic resources.
The obstacles to early autism diagnosis faced by low-income families fall into different categories – cultural, linguistic, systems-related. Families may lack information on normal child development. The attitudes of parents can become obstacles as well. There can be mistrust and denial. Doctors may not listen as readily to parents of certain ethnic or cultural backgrounds.
For 7 years, you were the director of the Rose F. Kennedy CERC (Children's Evaluation & Rehab Center) team that provided developmental services to children of patients in treatment for substance abuse. How did that teamwork and what was involved in helping these kids? How was the team able to provide effective services while their parents were in treatment?
The mobile team started around the same time as early intervention in NY. We began the team with five people and went to the Montefiore Methadone treatment clinics to see the children of the parents being treated there.. We evaluated children and referred them to early intervention (EI). The timing was perfect. Everyone was enthusiastic about EI. We went into these rehab centers about once a week to evaluate children.
We referred a bunch of children to EI services, but one day I became aware that none of our children were receiving early intervention services at home (it is a home-based program).  Why was this? While driving to work one day, it hit me like a ton of bricks. These were children of parents who were in substance abuse treatment often under the order of the court in order to keep their children.
These parents may or may not have been succeeding with treatment and didn't want EI providers  (who are mandated reporters of suspected child abuse) in their apartments. So none of the families followed through on the referrals we made to  EI.
We changed our model. We started to provided therapeutic services as well as evaluations r at the methadone treatment programs. When parents showed up for treatment, we would provide EI services to their kids at the center. As relationships developed, families were eager to bring their children for developmental interventions at the methadone treatment centers.
You led a study a few years ago that characterized the residual learning and cognitive needs of children whose early autism diagnosis resolved. So for some children, autism isn't a lifelong condition? Why is that?
Little brains are plastic and more able to be malleable. One thing we know about very young children with autism is that they gradually disengage more and more. If you can diagnose signs of autism in young toddlers and provide early, intensive behavioral intervention (reinforcing engagement skills, attention to language,  imitation, communication and pretend play) before they deviate too far from developmental norms,  you can get a percentage of them back on track.
The longer you wait, the more a child's trajectory deviates from typical. Those early years are the most important. Two full years of intensive, early behavioral intervention before kindergarten leads to the best outcome. The earlier you intervene, the better chance a child has of becoming more interactive and reciprocal.
There is a misconception that children with autism do not experience symptoms within the first few months of life. But children can exhibit signs like visual fixations, not respond to their name, and not raise their hands to be picked up from a crib as early as a few months. How can parents know whether to seek evaluation or accept certain signs as a normal part of development, especially so early on? In what ways can a parent be more active in picking up early signs of autism within the first year or two of life?
If you have a gut concern that something is awry, bring that concern to a professional and ask for the child to be screened. Parents, in general, are very aware that it's important for their children to be growing, height and weight wise. We need to connect development with signs of health so that parents are engaged in developmental monitoring, along with eating and sleeping. That is the goal of the Act Early program.
Act Early is a program that works by engaging parents to see developmental monitoring as part of being a parent. Parents may have a sense that something is wrong but do not have the tools to articulate it as autism. The name of the program, Act Early, is a reference against the "watch and wait" mentality.
The way the Act Early materials are set up, it will say something like "90% of children exhibit this behavior at 4 months old." If your child is not doing this, it's a concern. It gives parents the vocabulary on how to speak about what their child isn't doing.
Many parents aren't aware of how early their children can follow commands. We give parents this information. At 9 months old, your child should wave goodbye. At 12 months old they should point. The early diagnosis of autism is not made based on unusual things that the child is doing, but rather by recognizing social and communication skills that they are not demonstrating.  
We don't wait for children to flap and spin. Rather we monitor children for the attainment of appropriate early social communicative behaviors like pointing and eye contact—and if we don't see children achieve those skills, we think autism. Young children with autism don't announce it, they often subtly slip away.
How did you become involved with the Act Early campaign? What made you want to become an ambassador to spread awareness in NY? How are you working with the CDC to promote and integrate the 'Learn The Signs, Act Early' resources to children and families?
I've been the director of the EI Program at the Rose F. Kennedy Children's Evaluation and Rehabilitation Center at Montefiore for the past 21 years. The earliest signs of autism emerge in this age group (birth to 3) so it's front and center in our diagnostic program and expertise. The ambassador position was suggested to me by my boss, Dr. Ted Kasner of the Rose Kennedy Center. He wanted to nominate me.
The type of initiatives in the Act Early programs are the easiest topics for me to talk about and promote. It's a match with my clinical and research interests and expertise, and I like to talk. I was selected based off of Dr. Kasner's nomination and I've been an ambassador for the past 2 years.
I've seen many trajectories and what goes on with individual children and families. This informs my work with the youngest children we diagnose. A large part of my everyday job is speaking and lecturing on autism research, developmental outcomes, and developmental disparities.
As an ambassador, I do this as a partner with multiple statewide programs such as WIC, ACS, Early Headstart/Headstart, EI, Association of Family Daycares, American Academy of Pediatrics, etc.. I leverage my existing relationships to help inform people on a statewide level.
The whole idea of the program is to cast a very wide net. If we are going to achieve an early diagnosis for all children with autism, we need to empower everyone who has contact with young children to help parents monitor their children's development.
We provide materials specially designed for healthcare settings, childcare, WIC and speak to many audiences. We are always thinking of ways to enhance our collaborations. I go to state-wide and national meetings as an invited speaker to introduce potential partners to the Act Early Program.
What are the most difficult parts of your job as a pediatrician specializing in autism spectrum disorder? For people outside of the field that may not be aware, what are the most challenging situations that you have to deal with on a daily basis?
I am often the bearer of bad news. Families come in with a very young child, a 24-month-old who isn't speaking. The father says that he spoke late also and doesn't think there is a problem. The family is concerned that the child is not forming words, but they don't see autism as a possibility. We identify the child as autistic and give the diagnosis to a family that isn't expecting it. It's a difficult situation. There is a certain percentage of encounters that do not go well.
Sometimes we need to refer children immediately for EI, or else they will age out and not be able to access services. Also, a substantial number of children with autism also have other diagnoses. About 60% of autistic diagnoses are paired with intellectual disability.  Giving a family this additional diagnosis is also often very upsetting.
We get calls from families in states of distress. We've had kids transported to the emergency room because of outbursts at school. It's unbelievably stressful for families to look after a child with severe autism. We have children that do well and we also have many children whose progress is less than ideal and whose families continue to struggle.
Knowing what EI can do for families and children makes me want to connect these kids with EI services as soon as possible.  Early diagnosis of autism is  one of the few "developmental emergencies."With EI, we see better outcomes, more language development, fewer behavioral issues, and parents are less stressed.
---
Milestones matter! Track your child's milestones from age 2 months to 5 years with CDC's easy-to-use illustrated checklists; get tips from CDC for encouraging your child's development; and find out what to do if you are ever concerned about how your child is developing. Click HERE to learn more about the Milestone Tracker.
 
Baby and Toddler Milestones, Dr. Lisa Shulman:
More Posts You Might Like